Get Involved with Iftiin: Mentor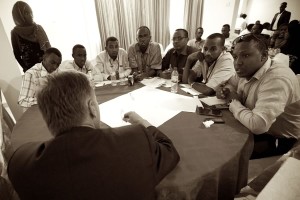 By connecting youth to positive role models, we hope to create a proactive opportunity for youth to be engaged and involved in their personal and professional development. We provide a platform builds bridges linking youth with ongoing access to professional mentors who help fast-track the their potential. By becoming a mentor you can use your breadth of knowledge and experience to help a young entrepreneur get their start-up business off the ground and make a difference in the world.
Criteria
Our mentors are required to meet the following criteria:
Have a minimum of 3 years of entrepreneurship and/or management experience;
Be ready to be paired with an entrepreneur within 3 months of registering;
Must be able to commit 4-5 hours per month to the mentoring relationship over the course of 2 years.
If you are interested in participating as a mentor, send us a message using the contact form below.